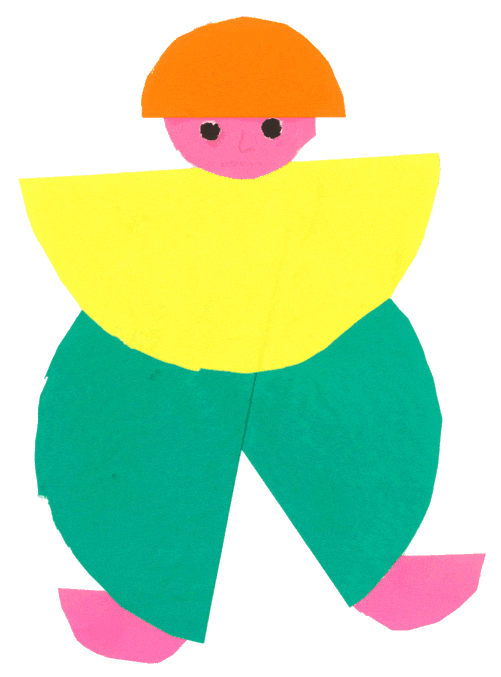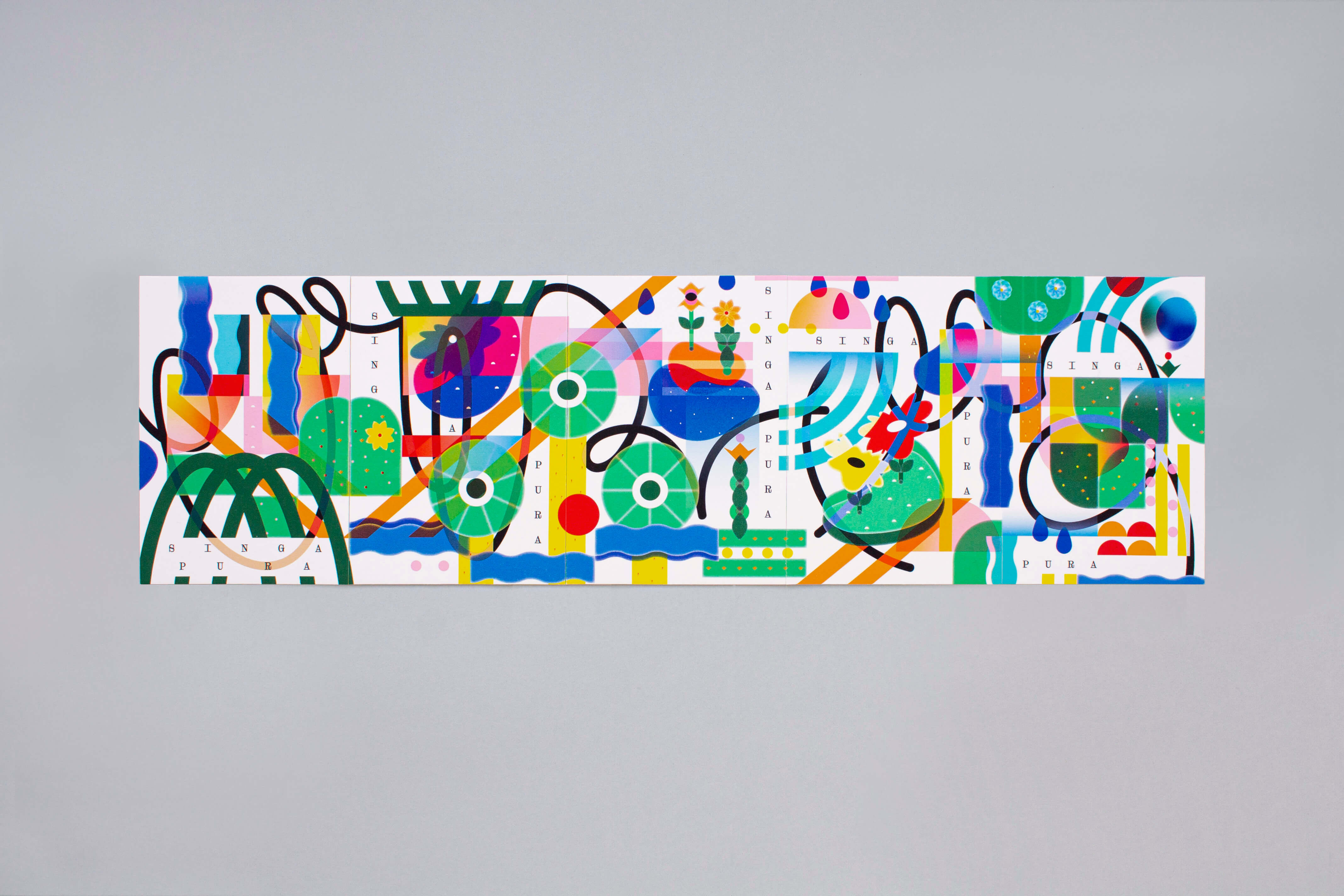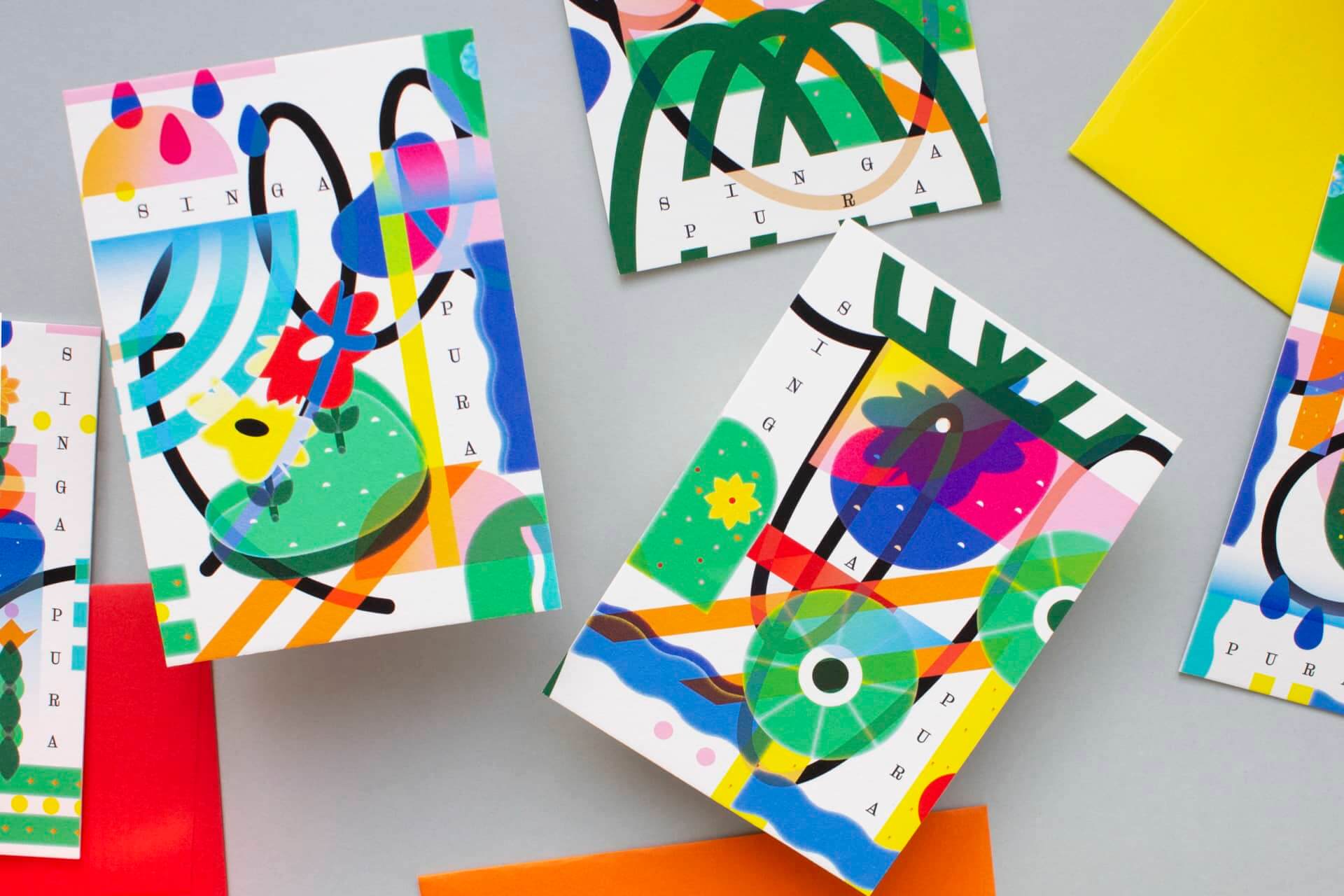 Set of postcards representing Singapore for a private order.
A writer who had just moved to Singapore asked me to create a unique set of postcards to send to his family, friends and collaborators.
These illustrations reflect Singapore's landscape highlighting luxuriant vegetation and immersive water. As part of the illustration, a black line evolves and absorbs the different colours of the city.
Giclee print by Printer of Dreams
Singapore — info
illustration * print